Hot Selling FAIRCHILD IC

XC6377A303SRN FAIRCHILD IC Orig...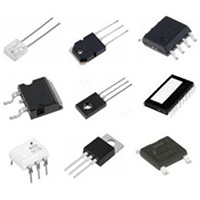 Y1010DN FAIRCHILD IC Original...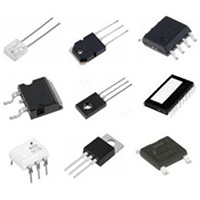 Y1010DN(FYPF1010DNTU FAIRCHILD ...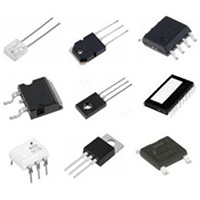 Y2004DN FAIRCHILD IC Original...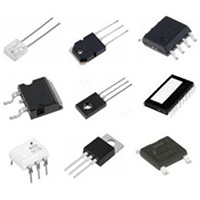 Y2006DN FAIRCHILD IC Original...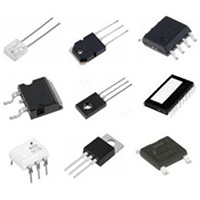 YM2045DN FAIRCHILD IC Original...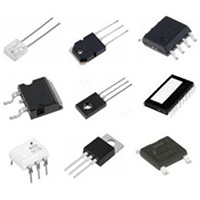 YM3045DN FAIRCHILD IC Original...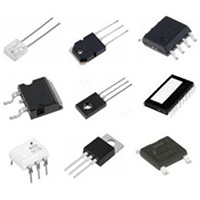 ZM300-X-T FAIRCHILD IC Original...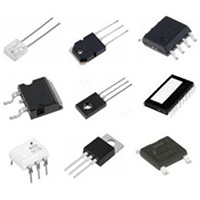 New Automotive Intelligent Power Modules from ON Semiconduct
electronica - MUNICH, Germany - 08 November, 2018 - ON Semiconductor (Nasdaq: ON), driving energy efficient innovations, has launched new Automotive Intelligent Power Modules (IPMs) that offer class-leading power density and improve overall performance in on-board charging (OBC) and other high-voltage DC-DC conversion applications for electric vehicles (EVs) and plug-in hybrid electric vehicles (PHEVs). The FAM65xxx APM16-packaged devices offer a fully-featured, integrated solution that eases design-in for automotive customers with one device outline covering H-Bridge, PFC and bridge rectifier configurations to address applications at each OBC and DC-DC stage.
FAM65xxxx modules address a rapidly growing market as the number of EV and PHEV vehicle designs and production volumes increase. They can save approximately 50% board space and significantly ease manufacturability versus discrete component based solutions. Their small size and weight combined with high efficiency levels can dramatically improve power density and system efficiency, contributing to reduced fuel consumption and CO2 emissions for vehicles.
ON Semiconductor's new IPMs also offer improved reliability versus discrete solutions and other power modules, due to optimized content and internal layout resulting in excellent thermal performance. Moreover, lower electromagnetic interference (EMI) has been reached due to an integrated high voltage capacitor. The devices have an internal direct bonded copper (DBC) structure that is fully isolated to 5 kilovolts AC / second, making them easier to use by alleviating the need for insulation sheets associated with discrete solutions. Safety and reliability is further underlined with compliance to the latest, most stringent automotive qualifications - AECQ 101 and AQG324.
Automotive technology demonstrations at electronica
ON Semiconductor's booth at electronica will include demonstrations featuring the new FAM65xxxx modules as well as many other innovative semiconductor solutions that address a diverse array of applications in areas such as vehicle electrification, autonomous driving and lighting technology. Amongst these will be a demo showing how ultrasonic sensors used in a triangulation format can determine and monitor the position of a moving obstacle over a range of 30 cm to several meters. Underlining ON Semiconductor's breadth of sensing capabilities, LiDAR products including new Silicon Photomultiplier Sensor (SiPM) detectors will be on display, in addition to an active demonstration of the company's AR0233 and AR0820 CMOS image sensors that deliver the dependable, high-resolution, high dynamic range and low-light performance critical for automotive applications such as front view cameras for ADAS and other autonomous driving systems.
LED lighting with its advanced features, versatility and low power capabilities is becoming increasingly important within the automotive sector and rapidly moving to entry-level platforms as well as high-end vehicles. ON Semiconductor's LED driver solutions for both front and rear lighting units enable this trend and will be featured on active demonstrations at Electronica, showcasing how a range of functions can be supported such as welcome lighting, soft dimming and diagnostics.
You may also be interested in the following news
Read more...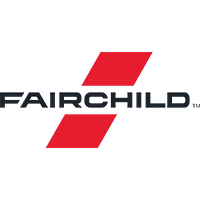 PHOENIX, Ariz. October 29, 2018 ON Semiconductor (Nasdaq: ON), driving energy eff...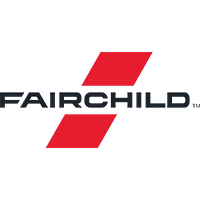 SHANGHAI, China Nov 2, 2018 ON Semiconductor (Nasdaq: ON), driving energy efficie...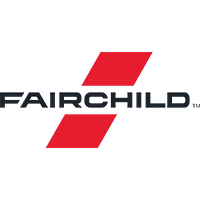 electronica - MUNICH, Germany - 08 November, 2018 - ON Semiconductor (Nasdaq: ON)...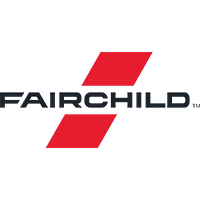 PHOENIX, Ariz. 13 November, 2018 ON Semiconductor (Nasdaq: ON), driving energy ef...